TheBeerNut

6192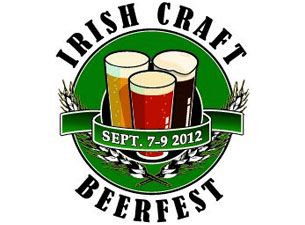 The following is the official press release for the first Irish Craft Beer Week, culminating in the Irish Craft Beer Festival at the RDS Dublin from 7th - 9th September 2012.
Beoir representatives will be at the festival all weekend to talk beer and brewing with festival-goers.
Ireland launches its first ever Craft Beer Week, topped off by the Irish Craft Beer Festival

Today, 29th August, 2012, marks the opening of Ireland's first ever Irish Craft Beer Week with the aim of introducing both Irish consumers and retailers to this flourishing local trade. At present, there are approximately 20 Irish Craft Breweries throughout the country, responsible for the employment of 90 people and accounting for approximately 1% of the market share.

There has been a new found surge in demand for craft beer in Ireland despite some of our craft breweries operating for over 15 years. Seamus O'Hara (owner of the Carlow Brewing Company and Co-Founder of the Irish Craft Beer Week and Festival) notes, "The Irish craft beer market has come on in leaps and bounds very quickly. We were export focussed in the early days because craft beer was so new to the Irish market. We are very encouraged by the surge in demand in Ireland in the past couple of years and we just need people to know what craft beer is, what it tastes like and what it entails."

The Irish Craft Beer Week was officially opened this afternoon in the Bull and Castle Pub in Dublin. The launch welcomed top Irish journalists, media and food experts with a craft beer and food pairing experience hosted by Geoff Carty (manager of the Bull and Castle), along with Seamus O'Hara and Bruce Mansour (co-founders of Irish Craft Beer Week and Festival).