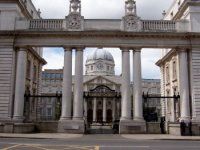 Ahead of Budget 2013, Beoir has made a submission to the Department of Finance requesting a re-think on the minimum pricing issue.
As an organisation, Beoir stands behind any genuine effort to tackle problem-drinking in Ireland. However, Beoir does not back the current proposal to introduce minimum pricing as it has already been historically proven not to work and it only serves to divert efforts away from tackling the issue in a real and proactive manner.
The full text of the pre-budget submission can be found here.