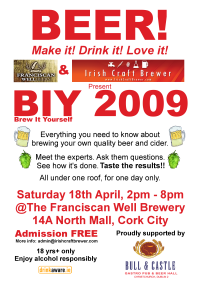 Come and meet the Irish Craft Brewer team, this Saturday, for one day only, at The Franciscan Well in Cork.
All your homebrew questions answered, free tastings, and equipment and ingredients for sale, courtesy of The Homebrew Company.
Whether you're interested in starting your own home brewery, or want to improve on past results, this is place to be.
Admission free. 18 yrs+ only.