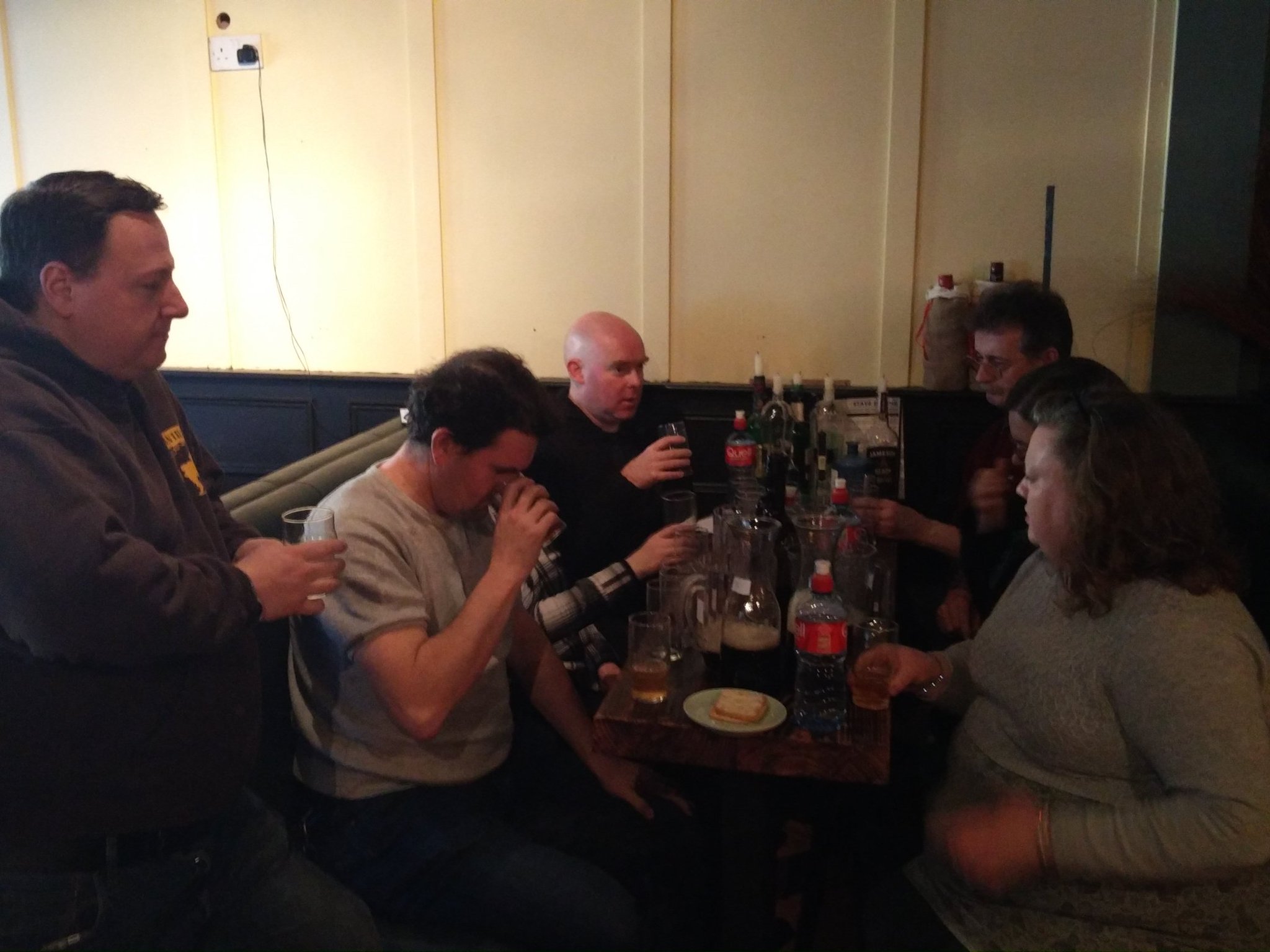 The 2017 Cask Ale & Experimental Brews festival over the weekend seemed like it had the largest number of cask beers available compared to previous years. In fact, there were only three kegged options on the main bar and about 23 casks on at any one time. There were further kegged Franciscan Well beers available inside at the regular bar.
We had about 40 beers to get through with 7 judges. Beoir Treasurer: John Stephens did most of the running around/beer collecting while Cider Officer & Regional Rep: Steve Lamond ran the competition. This was the second year of the Beoir Cask Competition. The beers judged were those available on the day of judging along with a number rescued in growlers before they ran out during the rest of the week. A number of beers were not judged on Saturday as they only went on after the competition came to a close.
Best in category 2017
Stout/ Porter: Brehon - Shanco Dubh Barrel-Aged Porter

Pale: Franciscan Well - Chieftain IPA

Red/ Amber/ Dungarvan - Mild
Specialty: YellowBelly - The Passion Lager

Best Overall 2017
3rd Dungarvan - Dark Mild
2nd Brehon - Shanco Dubh Barrel-Aged Porter

1st YellowBelly - The Passion Lager

For completeness, here are the winners from 2016
Best Lager - YellowBelly Rosehip Schwartz
Best "Pale" - West Cork Roaring Ruby
Best Stout - Black's World's End
Best Specialty - Otterbank Pine Needle Berlinner Weisse (since named "The Vikings are Coming")
3rd Otterbank - Pine Needle Berlinner Weisse (now branded YellowBelly "The Vikings are Coming")
2nd Black's - World's End
1st West Cork - Roaring Ruby
You will see a difference in the categories between 2016 and 2017. There were not enough lagers to form a category so we placed them in Specialty as they were specialty beers anyway. We had enough red/ambers to give them their own category this year.
Thanks to the Franciscan Well for hosting and to the judges and stewards who gave up their time on the day.