Beer Novice

6077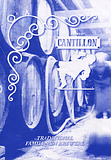 The Cantillon brewery stands in one of the less salubrious parts of the city of Brussels. I approached it from the city centre along run-down streets and through a pretty ethnically diverse part of the city. It sits opposite a disused lot where I guess once stood warehouses or apartments but now is home to weeds, rubbish and the odd four-legged creature. In one way it's not the most obvious site for a brewery but I guess the area has changed a lot since it was established 100 years ago.
When you enter through the huge doors the first thing that hits you is an agreeable earthy, musty smell with a hint of stale beer. 100 years of beer seem to have soaked and permeated into every crack and crevice of the place. It's not a bad smell by any means and immediately pulls you further in to find out more.
Read more: Cantillon Brewery, Brussels – A taste of the wild?