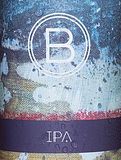 With £100,000 raised in just eight days, this round of funding is now closed. Congratulations Boundary Brewing!
The recent Irish craft beer boom has seen no shortage of novel methods of raising the funds necessary to get a new brewery off the ground. Those of us with bottles of Beoir#1 DIPA will remember Black's of Kinsale's Indiegogo project, and a succession of breweries and cider makers have made use of LinkedFinance to crowd-source loans, most recently Eight Degrees. Belfast-based Boundary Brewing is taking a different approach again and has established itself as a co-op, fully owned and operated by its shareholders. And from 1st December 2014 the founders are offering you the chance to become part of the project.
£70,000 is the total amount the board is hoping to raise with the initial share offer. Shares in Boundary are not subject to speculation and cannot be traded; once purchased they can be held or sold back to the co-op after a minimum period of three years. At the three year point if the business is profitable the first dividends will be paid to investors, as well as interest on each investment.
There are two levels of membership available to investors: the minimum investment is £100 which makes you an "ordinary member" whereas an investment of £250 or above grants "supporter member" status. Members have a vote at the AGM and may run for election to the Board of Directors. Organisations may also be members of either rank, though still only have one vote in decisions.
In order to be successful, every brewery needs beer enthusiasts behind it, and Boundary certainly has that. Matthew Dick is well known on the Irish homebrewing scene as the founder of the Belfast Homebrew Club and was a driving force behind the Brewbot project. Co-founder Matt Scrimgeour is a co-operative enthusiast who believes there is lots more space for ethical, principled businesses that operate democratically and value people over profits.
Fundamentally, Boundary is not setting out to make safe mainstream beer for the lowest common denominator of drinker. The company will be taking inspiration from Belgium and the United States for its recipes, to make high quality, bold flavoured beers.
Boundary hopes to have raised the target £70,000 by Monday 5th January 2015, at which point the initial share offer will close.
Full details of the project can be found in the following documentation:
Community share prospectus | Constitution | By-laws
See also www.boundarybrewing.coop and @boundarybrewing