TheBeerNut

3247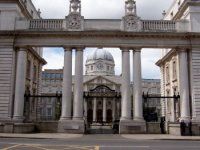 Ahead of Budget 2013, Beoir has made a submission to the Department of Finance requesting a re-think on the minimum pricing issue.
As an organisation, Beoir stands behind any genuine effort to tackle problem-drinking in Ireland. However, Beoir does not back the current proposal to introduce minimum pricing as it has already been historically proven not to work and it only serves to divert efforts away from tackling the issue in a real and proactive manner.
The full text of the pre-budget submission can be found here.
TheBeerNut

7267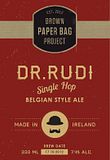 The team behind award-winning Dublin pubs L. Mulligan. Grocer and W.J. Kavanagh's have recently created their own beer brand. Titled The Brown Paper Bag Project, the emphasis will be on innovation and experimentation, covering a wide range of beer styles, methods and ingredients and brewed at a variety of different breweries.

The first in the series was launched at W.J. Kavanagh's on 24th November and is a dark Belgian style ale utilising a single variety of hop called Dr. Rudi, from New Zealand, which also gives the beer its name. Brewed at the Eight Degrees brewery in Mitchelstown, Co. Cork, Dr. Rudi is 7.4% ABV and available on draught in Mulligan's and Kavanagh's, as well as in 33cl bottles.

The Brown Paper Bag Project website is currently under construction here, and the Project is also on Twitter.
TheBeerNut

4274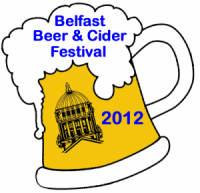 The 13th Belfast Beer and Cider Festival, organised by the Northern Ireland branch of the Campaign for Real Ale, opens at the Ulster Hall on Thursday 22nd November and runs through to Saturday 24th. Over 100 beers and ciders from all around Britain and Ireland will feature during the three days, representing styles as diverse as session-strength blonde ales and lagers, all the way up to scrumpy cider and imperial stout. And everything, or course, will be completely naturally conditioned in accordance with CAMRA guidelines.

For the first time this year, over 30% of the beers and ciders available will come from producers in Ireland. Breweries from the Republic such as Dungarvan, Eight Degrees, Metalman and Trouble will be represented, joining their Northern counterparts Ards, Clanconnel, Hilden, Inishmacsaint and Whitewater.

Highlights from among the English beers available include two from Coniston Brewery which currently holds the Champion Beer of Britain title, and Dark Star's American Pale Ale which was awarded Champion Beer of Belfast at last year's event. Festival-goers are advised to get in early as the most popular beers often sell out by the Saturday evening.

A full beer and cider list, prices, opening hours and the entertainment programme are available at www.belfastbeerfestival.co.uk
TheBeerNut

3766
Beoir has become the newest member of the European Beer Consumers Union, Europe's umbrella group for organisations which promote beer culture and drinkers' rights. The unanimous decision was made by the delegates of the EBCU's existing member organisations at their most recent biannual meeting in Copenhagen on November 3rd 2012.
The EBCU was founded in 1990 and currently consists of thirteen national member organisations, representing 170,000 paying members. High-profile EBCU member groups include CAMRA in the UK and Zythos in Belgium. The umbrella group provides a platform for campaigning at the European level and its activities include an annual reception for MEPs and production of a manifesto on drinkers' rights in the lead up to the European elections. The 2009-2014 manifesto may be found here; an updated version for the 2014 elections is currently in production.
As a full EBCU member, Beoir now has access to a broad range of campaigning experience from across the continent. We are now able to participate in a shared approach to the problems which face the beer drinker today, not least of which is the ongoing neo-prohibitionist denormalisation of alcohol. And on a symbolic level it is right and fitting that Ireland -- one of Europe's highest per capita consumers of beer -- now takes its place among the organised and united beer drinkers in the rest of Europe.
The EBCU's press release on Beoir's accession is available here.