TheBeerNut

7297
It seems that every few months there's news of a new Dublin pub stocking Irish craft beer, either as a specialist or alongside the mainstream offerings. Trying to keep up with them all, especially the suburban outliers, is an impossible task. However, a couple were on my must-visit list and I set aside a Saturday to travel out to them. While looking at the DART map it occurred to me that several of the stations on the southern stretch in particular had pubs with good beer nearby. Perhaps it could be expanded into a full-on rail-based crawl. There was enough interest on the forum and so the South Dublin DART Pub Crawl was born, assembling in Bray at 12pm on Saturday April 20th 2013.
TheBeerNut

4670
Some new seasonal beers recently arrived, and on the way, from Ireland's craft breweries:
Voyager IPA by Galway Bay Brewery
Expected to come in around the 6% ABV mark, this IPA has been thoroughly hopped with Pacifica and Pacific Jade. Available exclusiverly on draught in the Cottage Group pubs in Dublin and Galway.
Kindred Spirit by Eight Degrees Brewing
An export-strength stout aged in Irish whiskey barrels, adding a subtle oak-and-smoke effect to the chocolate stout notes. 7% ABV and available on draught.
O'Hara's Double IPA by Carlow Brewing
A bigger brother to O'Hara's Irish Pale ale, this dark amber ale is 7.5% ABV and offers smooth warming toffee malt flavours contrasting with zesty citrus from the generous hopping. Available on draught.
Equinox by Metalman Brewing
The latest beer in the limited-edition "Chameleon" series, Equinox is a 4.6% ABV wheat lager brewed with orange, lemon and coriander.
Mahon Falls Rye Pale Ale by Dungarvan Brewing
Based on the very limited special edition Rye-PA Dungarvan brought to the 2012 Irish Craft Beer Festival, Mahon Falls promises all the punchy bitterness and fruit flavours of the original. 5.1% ABV and available on cask and bottled.
TheBeerNut

5346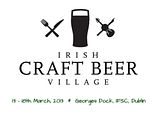 From Wednesday 13th March right through the St. Patrick's Day holiday weekend there'll be an opportunity to sample a wide range of Irish craft beers at the Craft Beer Village on George's Dock in Dublin's IFSC.
It will be open daily from 12 noon, closing at 10pm on Wednesday and Thursday, 12.30am Friday to Sunday, and 6pm on Monday.
From 13th to 15th admission is free before 7pm and €5 after, then €5 all day 16th to 18th.
For full details and breaking beer news, visit the festival website.
TheBeerNut

6733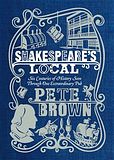 The recent surge in craft brewing and specialist pubs in London means that the Borough of Southwark is perhaps not the standalone beer mecca it once was. That said, it remains home to such luminaries as The Rake, Brew Wharf, The Market Porter and The Dean Swift, as well as more understated beery excellence down at Harvey's Royal Oak.

The modern visitor supping his Kernel IPA in The Rake may not be aware, however, that Southwark's beeriness stretches far back into history. Borough High Street was the thoroughfare along which Kent's precious hop harvest was transported north each year and the old Hop Exchange building is still standing in the area. One of London's most famous breweries was also based in Southwark: Thrale's, later Barclay Perkins, later yet Courage. The first Russian Imperial Stout was brewed here on the south bank of the Thames. The stories of London and its beer are bound up together in Southwark and it's this history that Pete Brown explores in Shakespeare's Local: Six Centuries of History Seen Through One Extraordinary Pub.