TheBeerNut

12014
For the fourth year of its existence, Beoir has run a competition to find Ireland's favourite beer: the one the drinkers enjoyed most and want to see more of, and more like it. Every beer brewed and sold on the island in the past year is eligible, and previous winners have included Franciscan Well's Shandon Century Stout and Metalman Pale Ale.
With the explosion of new breweries in 2014, the field was bigger than ever and a total of 128 different beers from all over the country received votes from their fans. It was a very close run contest but even from early on, three beers in particular stood out amongst the pack.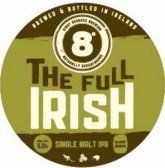 2015 Beer of the Year
The Full Irish
an IPA by Eight Degrees Brewing, Mitchelstown, Co. Cork
As has become tradition at this stage, a new arrival took the top prize. The Full Irish was introduced at the 2014 Franciscan Well Easter Beer Festival to immediate acclaim. Its name comes from the 100% Irish grain bill, using malt supplied by The Malting Company of Ireland which, like the brewery, is based in Co. Cork. Where this India Pale Ale really shines, however, is in the hopping. Generous use has been made of American varieities Ahtanum, Centennial, Citra and Amarillo, giving a punchy 65 IBUs and lots of grapefruit and tropical fruit aromas and flavours. Since the first outing at Easter the beer has appeared several times and is now available bottled as well as on draught. It's a beer to drink fresh so if you have any in stock, toast its success now!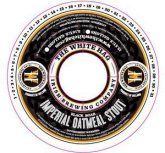 1st Runner-Up
Black Boar
an imperial stout by The White Hag Brewery, Ballymote, Co. Sligo
Not only a new beer, but a brand new brewery in second place. The White Hag, and Black Boar in particular, caused a seismic ripple when it set up stall at the Irish Craft Beer & Cider Festival in the RDS last September. Even at the opposite corners of the hall, beer enthusiasts were passing around glasses of the unctuous imperial stout, speaking in hushed reverential tones. Brewmaster Joe Kearns earned his chops stateside and has brought plenty of that American nous to this beer. At 10.2% ABV it's an uncompromising stout, but wonderfully smooth with that, avoiding the heat and harshness that strong beers like this sometimes have. Many a Beoir member can testify to its dangerous drinkability. While officially only produced for export, we'd like to thank the brewery for letting the occasional keg roam free locally.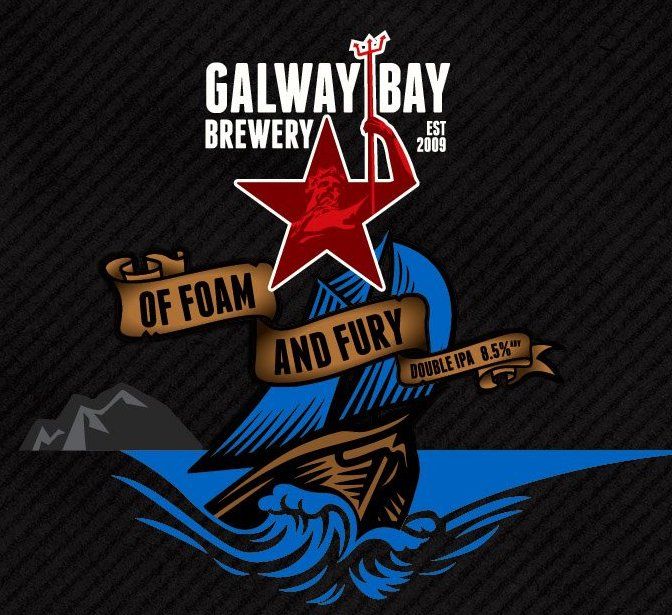 2nd Runner-Up
Of Foam & Fury
a double IPA by Galway Bay Brewery, Galway City
Proof that its gold medal last year wasn't a fluke, Of Foam & Fury has held its ground on the awards podium for a second year. 2014 saw it available outside the brewery's pubs for the first time, in a bottle-conditioned format. And while we understand the detail of the recipe has changed a little, it's still as weighty, warming and fruity as ever it was.
Congratulations to the winners and thank you to all the Beoir members who took the time to vote.
TheBeerNut

7407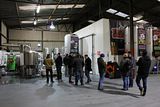 The traditionally quiet New Year period was not so for the beer fanatics of Beoir. Circumstances led to two brewery visits being arranged for consecutive Saturdays in January, making for early starts, long days and in one case, actual hard work.
Following the success of Beoir#1, the double IPA brewed at Black's of Kinsale last year, the brewing members were keen to have another go at commissioning a commercial beer. So when Trouble Brewing offered to host Beoir#2 they leapt at the chance. This time Reuben put the recipe together and a little after 9am on 10th January the mash got under way.

TheBeerNut

8023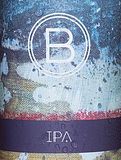 With £100,000 raised in just eight days, this round of funding is now closed. Congratulations Boundary Brewing!
The recent Irish craft beer boom has seen no shortage of novel methods of raising the funds necessary to get a new brewery off the ground. Those of us with bottles of Beoir#1 DIPA will remember Black's of Kinsale's Indiegogo project, and a succession of breweries and cider makers have made use of LinkedFinance to crowd-source loans, most recently Eight Degrees. Belfast-based Boundary Brewing is taking a different approach again and has established itself as a co-op, fully owned and operated by its shareholders. And from 1st December 2014 the founders are offering you the chance to become part of the project.
£70,000 is the total amount the board is hoping to raise with the initial share offer. Shares in Boundary are not subject to speculation and cannot be traded; once purchased they can be held or sold back to the co-op after a minimum period of three years. At the three year point if the business is profitable the first dividends will be paid to investors, as well as interest on each investment.
There are two levels of membership available to investors: the minimum investment is £100 which makes you an "ordinary member" whereas an investment of £250 or above grants "supporter member" status. Members have a vote at the AGM and may run for election to the Board of Directors. Organisations may also be members of either rank, though still only have one vote in decisions.
In order to be successful, every brewery needs beer enthusiasts behind it, and Boundary certainly has that. Matthew Dick is well known on the Irish homebrewing scene as the founder of the Belfast Homebrew Club and was a driving force behind the Brewbot project. Co-founder Matt Scrimgeour is a co-operative enthusiast who believes there is lots more space for ethical, principled businesses that operate democratically and value people over profits.
Fundamentally, Boundary is not setting out to make safe mainstream beer for the lowest common denominator of drinker. The company will be taking inspiration from Belgium and the United States for its recipes, to make high quality, bold flavoured beers.
Boundary hopes to have raised the target £70,000 by Monday 5th January 2015, at which point the initial share offer will close.
Full details of the project can be found in the following documentation:
Community share prospectus | Constitution | By-laws
See also www.boundarybrewing.coop and @boundarybrewing
TheBeerNut

6126
On the 14th and 15th of November Beoir will host a meeting of the European Beer Consumers Union for the first time. 30 delegates from eleven different countries across Europe will gather in Dublin for two days of debate and discussion covering a number issues of relevance to beer drinkers.
Among the topics is the current status of European Union Directive 1169/2011 concerning the information which should be made available to consumers on beer packaging. The EBCU has long deemed the current situation unsatisfactory, as producers are not obliged to list the ingredients of beer, nor the place of production. Both of these elements are essential if the consumer is to make a truly informed choice about the beer they drink.
Beoir wholeheartedly supports the EBCU's campaign to have ingredients and place of production made mandatory on beer labels, and salutes those Irish craft breweries who already have this information visible on their products.
The EBCU was founded in 1990 by three beer consumer organisations: CAMRA (UK), PINT (Netherlands) and Zythos (Belgium). It has since grown to thirteen member groups with a combined membership of over 200,000 people. Beoir is the newest member of the group, joining in 2012. Two plenary meetings of the delegates are held every year.
The Dublin meeting will be the 50th since the EBCU's foundation and delegates will be visiting two of Dublin's independent breweries: The Porterhouse and JW Sweetman. Alfie Byrne's pub and L. Mulligan Grocer will also feature in the social programme for the weekend.
More information on the aims and work of the EBCU can be found on its website at www.ebcu.org.