TheBeerNut

5322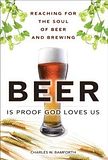 Professor Charles W. Bamforth is the author of several books on the science and history of beer and brewing. His Lancashire roots, long career in the industry and current role as Anheuser-Busch Endowed Professor of Malting and Brewing Sciences at the University of California have led to some interesting perspectives: while very much concerned about beer quality, he has no truck with the notion that this is the exclusive preserve of small-batch breweries. And though steeped in the Real Ale traditions of Northern England he has an appreciation of all kinds of beer from around the world, a believer in consistency and good presentation as much as flavour.
a_friend_in_mead

13639
Is there a new beer in town? A purely Irish drink from the Irish craft breweries that we can claim as our own?
The BeerNut first described Galway Hooker with "The makers claim 'Irish Pale Ale' is a new genre, which I was a bit sceptical about but now I can see where they're coming from. This has a touch of the caramel of the classic Irish red, but also a whole lot of the green, vegetal hops of the textbook IPA."

This distinct vegetal hops and hint of caramel I claim marks out many of the new Irish ales. Other wiser heads from Beoir disagreed but, showing an impressive resolve to both prove me wrong and to drink beer, they agreed to come along for a blind test.
Rossa O'Neill

8904
Trouble Brewing launched their Trouble Maker brewing competition last summer with the closing date for entries at the end of October. All entries were judged by a panel of experts and the winning beer was to be recreated on a commercial scale. Trouble Makers - The Final Showdown took place on November 15, 2010 in the Bull and Castle. In a huge stroke of luck I won and became the Champion Homebrewer of Ireland (I'm not sure who coined that but it's something that doesn't sit well with me). Anyway I was shocked to hear I had won and delighted the panel enjoyed my beer, and the thought of it getting to a wider audience really excited me.

On April 3rd 2011 I went to Trouble Brewing to brew the commercial batch. Here is how I got on…

TheBeerNut

8986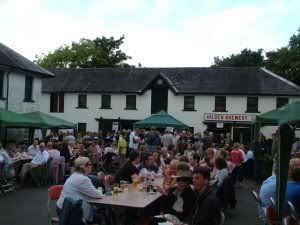 Coinciding with the growing number of microbreweries in Ireland, and the pubs that serve their beers, there's also an increasing number of special events around the country where Irish craft beer can be tried. Often, the brewers use these to launch special edition beers that can't be had anywhere else.
Several of the specialist beer pubs also run events during the year: both the Porterhouse and Bull & Castle have special Irish beer promotions in March, plus an Oktoberfest in the autumn, as does the Bierhaus in Cork. You'll also find Irish breweries represented at food and drink events like the Waterford Festival of Food (14-17 April) and the Belfast Christmas Market (19 November - 18 December [TBC]). This article, however, is about the full-sized festivals where you can have a day out and sample the best our native brewing industry has to offer.