A Place at the Table
Category: News
Published on Tuesday, 11 June 2013 11:20
Written by TheBeerNut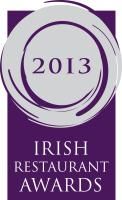 It's heartening that so many of the winners of the 2013 Irish Restaurant Awards are familiar from the Beoir Directory and app as stockists of beer and cider from Ireland's small independent producers. Over the last ten years we have seen a major change in how the nation views and values food, with a consequent rise in the quality and range of what's on offer. Though the beer revolution is newer and faces tougher competition from bland mass-produced products, it's clear that the food sector is an important ally, bringing tasty local produce to the market, both on a plate and in a glass.

Congratulations to all the winners, but especially the five gastropub champions: The Brewer's House (Donaghmore), The Purty Kitchen (Dublin), Eat @ Massimo (Galway), The Derg Inn (Terryglass) and Harte's Bar (Kildare), all proving every day that beer and food belong together.

In fact, with awards for "Best Cocktail Experience" and "Best Wine Experience", isn't it high time there was an Irish Restaurant Award for "Best Beer or Cider Experience"?
Kilkenny Cat Laughs...
Category: Festivals/Events
Published on Wednesday, 05 June 2013 13:58
Written by Andrew
Every year I travel to Kilkenny with a group of friends to attend the Cat Laughs comedy festival. It has always been a great festival; and add to that some fantastic restaurants and pubs and a good time is had by all.
However, there was always one thing lacking: craft beer. In previous years we have pretty much camped out in The Grapevine as it was the only place I was likely to find craft. Then last year two more venues appeared: Cleeres and The Pumphouse; Both serving a decent range of bottles.
This year the availability was a lot better. Not only have Carlow Brewing opened a craft pub (right beside Cleeres and The Pumphouse) but craft taps have started appearing. And two of the restaurants we visited also had craft on their wine list. Only one minor downside, another venue that had craft bottles for last years Savour festival no longer carried them, so we didn't spend much time there.
So where do you go if you are in Kilkenny and looking for a locally brewed craft beer or cider:
Mountain Man: Ireland's Newest Brewery
Category: News
Published on Friday, 31 May 2013 17:22
Written by TheBeerNut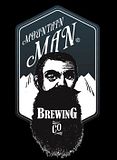 Today we officially welcome the newest member of Ireland's craft brewing scene: Mountain Man of Macroom, Co. Cork.
The first beer released is called Green Bullet, a 4% ABV pale ale packaged in 33cl bottles.
Pending wider distribution and the official launches in Cork, Dublin and Sligo (see our calendar for details), Green Bullet can be found in Cork City at Bradley's Off Licence on North Main Street, The Abbot's Alehouse on Devonshire Street, The Franciscan Well on North Mall and The Bierhaus, Pope's Quay, as well as Blair's Inn in Blarney, The Mills Inn in Macroom and Galvin's Carry Out off licences across County Cork.
A second beer, Hairy Goat IPA, is due to follow soon.
For updates, follow Mountain Man Brewing on Facebook, Twitter, and at their forthcoming website.
Growth industry: Irish craft brewery expansions
Category: News
Published on Sunday, 19 May 2013 13:09
Written by TheBeerNut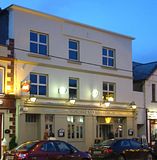 2013 looks to be a bumper year for Irish craft brewing. With Mountain Man launching shortly, to be followed by Holy Mountain, 9 White Deer and several others, the prospective is one of greater choice than ever before for the beer consumer.
The established microbreweries, meanwhile, are struggling to keep up with demand, and two of them have recently undertaken expansion work.
The Galway Bay Brewery opened at The Oslo in Salthill, Co. Galway in 2009. The brewkit was a modest 10hL set-up in a rear corner of the building. Since opening, however, the Cottage Group of pubs which owns the brewery has expanded significantly and now carries three to four Galway Bay beers in seven pubs in Dublin and Galway as well as the brewpub itself. With plans afoot to launch the range in bottles too, the need for greater capacity was obvious.
Space has been found on the Oslo premises to double the kit size and a 20hL brewhouse is now under construction. The open fermenters will largely be replaced by sealed unitanks allowing a much greater degree of control over each batch. A smaller pilot brewery is also to be installed, allowing what head brewer Chris Treanor describes as "more adventurous brews" to be produced. The new area is split over two storeys, allowing for a on-site malt store as well as a laboratory.
The new brewkit arrives next month and Chris is hoping the first beer from it will be flowing in July.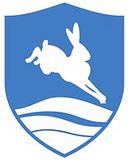 Meanwhile, the elder of Co. Donegal's two breweries -- Kinnegar, established 2011 -- is also in the process of increasing its capacity, "from tiny to just plain small" says proprietor Rick LeVert. A purpose-built brewhouse is almost finished at time of writing, occupying a compact 100 square metres on a farmyard site overlooking Lough Swilly.
The brewery will be home to a two-vessel brewkit plus three cylindrical fermentation vessels and a number of conditioning and bright beer tanks. Determined to keep the business on a farmyard scale, the new Kinnegar brewery will be creating its beers in 10hL batches.
June 2013 is the month Rick expects his hair to go grey, with the expected completion of the building, delivery of the equipment and -- all going well -- the first brewday. You can see pictures of the new brewery and follow developments as they happen on the Kinnegar Brewing website.
Beoir wishes every success to both projects and we look forward to tasting the new beers.