As a reward in a successful Indiegogo campaign 12 homebrewers from Beoir paid a visit to Black's of Kinsale craft brewery in Co. Cork, Ireland on 8th March 2014, to take part in a brew day.
The beer, a double IPA will be where ever great beers are found from May.
Here's a full length video taken by Reuben. It uses some of Brian's excellent pictures as well as some of Steve's.
Details

Written by

Brian Condron

Category: Beoir Meets
Hits: 3451
Beating off tough competition from nearly 300 entries, we had 18 Irish medal winners out of the 125 medal winning beers at the second Alltech Dublin Craft Beer Cup.
In fact, three of the twelve gold medals went to Irish breweries. While the cup itself went to a worthy Danish winner, we can be proud of our world class beers and the recognition they are getting around the world these days. 
Alltech will be back in 2015 with another convention which promises to be bigger and better than 2014. They kept their promise from 2013 as this year was fantastic so here's looking to 2015.
Take a look at the medal winners and please congratulate the brewers as you interact with them. They deserve it.
 

Gold Medal Winners

 
 
 

Galway Bay Brewery

Of Foam and Fury

 

O'Hara's

Double IPA

 

Rascal's Brewing Co.

Chocolate Ginger Porter

 
 
 
 

Silver Medal Winners

 
 
 

Brown Paper Bag Project

Pleasant Porter

 
 

Black's Of Kinsale

Black IPA

 
 

Black's Of Kinsale

Kinsale Pale Ale

 

Franciscan Well

Rebel Red

Franciscan Well

Jameson Stout

Independent Brewing Co. of Ireland

Independent Gold

 

Porterhouse

Hersbrucker Pils

 
 
 
 
 

Bronze Medal Winners

 
 
 

Beoir Chorca Dhuibhne/West Kerry Brewery

Carraig Dubh

 

Brown Paper Bag Project

Big Red

 
 

Hilden Brewing Co.

Headless Dog

 

Kinnegar Brewing

Devil's Backbone

 

N17 Brewery

Oatmeal Stout

 

Rascal's Brewing Co.

Ginger Porter

 

The 5 Lamps Dublin Brewery

The Blackpitts Porter

The 5 Lamps Dublin Brewery

The Liberties Dublin Ale
Details

Written by

Saruman

Category: Articles
Hits: 4639
Throughout the month of January, Beoir members voted on the best beers of the previous twelve months. The aim is to find the nation's favourite Irish beer -- not the most true-to-style or technically adept, but the one that the drinkers enjoyed drinking most of all.
Every beer brewed on the island of Ireland and available commercially during 2013 was eligible. From a field of hundreds, 85 different beers received some sort of preference from at least one drinker, crossing styles from pale lagers and weissbiers to spiced porters and imperial stouts, produced by breweries of all sizes, multinational industrial and local microbrewery alike.
In the end, three beers came out as the consistent favourites, making the results unusually clear cut.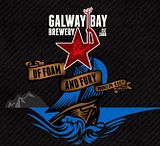 2014 Beer of the Year
Of Foam and Fury
a double IPA by Galway Bay Brewery, Salthill, Co. Galway
Remarkably, this beer only arrived on the market in late November 2013 and distribution was limited to the brewery's own pubs in Dublin and Galway, though a bottled version is now available in good off licences. A massive 8.5% ABV might suggest this is not for the faint-hearted or lily-livered but it's a masterpiece of the brewer's art, drawing out fresh flavours of peach and nectarine from the hops alongside the more assertive acidic grapefruit. Its strength isn't exactly hidden -- this is patently obviously a strong beer and to be savoured not slurped -- but the alcohol is put to good use as a carrier of flavour and is not simply there for its own sake.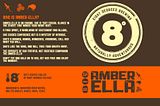 1st Runner-Up
Amber-Ella
an amber ale by Eight Degrees Brewing, Mitchelstown, Co. Cork
An instant hit with fans when it first appeared on draught at the 2013 Irish Craft Beer and Cider Festival in Dublin last September, Amber-Ella has since been made available in bottled form. The hops are a carefully chosen combination of Australian varieties: Galaxy for its jaffa and tangerine fruitiness, and Ella for a sharper, spicier edge. While the hoppiness is at the level one would expect in a pale ale, this has been given a darker malt base, adding a richness which complements the hops rather than hiding them. Originally a limited run, a second batch of Amber-Ella will be available very shortly. 
2nd Runner-Up
Metalman Pale Ale
by Metalman Brewing, Waterford City
Though brewed for the first time a mere three years ago, Metalman Pale Ale has firmly established its place as a regular beer for the discerning Irish consumer. It cemented this position by claiming the Beer of the Year in 2013, and while it has moved aside for newer releases this year, it still beat off stiff competition from a host of other pale ales new to the Irish market. For those who have not yet made its acquaintance, Metalman Pale Ale is a 4.3% ABV session beer created with Cascade and Summit hops. Crisp citrus is the centrepiece and it manages the difficult trick of combining complex flavours with easy drinkability. It's available nationwide, on draught only, for the moment.
Congratulations to the winners and thank you to all the Beoir members who took the time to vote.
Details

Written by

TheBeerNut

Category: News
Hits: 4533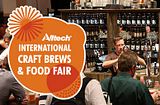 Kentucky-based brewer and distiller Alltech returns to Dublin this February for a second beer festival, following the first last July. Once again, Convention Centre Dublin is the venue and once again an international competition will be held to find the best beer in show, to succeed Hilden Brewery's Twisted Hop as the holder of the Dublin Craft Beer Cup.
For the consumer there will be beer on offer from new Irish brewers such as Rascal's, Stone Barrel, Black's of Kinsale, Brú, Mountain Man and the Independent Brewing Company, as well as several familiar favourites plus a range of international beers. Sheridan's cheese, Keogh's crisps, Bretzel bakery and the Burren smokehouse will be among those providing food matching options.
There will be live music, talks, tastings, and of course the rugby will be shown on Saturday afternoon.
The event is split over two public sessions, on Friday 7th from 5pm to 9pm and Saturday 8th from 12pm to 9pm. Admission to each costs €15 which includes a festival glass and 4 beer tokens. Click here to buy tickets.
For full details and updates, see the festival website.
Details

Written by

TheBeerNut

Category: Festivals/Events
Hits: 5180
Sunday, February 10, 2019
News
1825
While the Irish brewing scene hasn't grown as much in the last twelve months as it has in recent years, the task of picking a best beer from the hundred or so operational breweries has not got any easier. In this the eighth edition of the competition, 73 different beers received a preference from a Beoir member, cutting across styles, strengths and county of origin. As always, every beer brewed on the island and available in the previous year was eligible and voting was open to current Beoir members. When all the counting up was complete, three winning beers and a winning brewery were selected. And they were:
Sunday, August 05, 2018
Reviews
3227
Veteran beer writer Tim Webb has been publishing a guide to Belgian beer and pubs since 1992. This and the previous edition in 2014 were co-edited by the Europe-based American writer Joe Stange. A short essay by Webb at the front of the book charts the origin of the guide and announces his retirement from it. That means the next one will have a different feel to the current edition, because this is not simply a list of Belgian pubs and breweries, but rather a series of personal observations. This unusual approach really captures the idiosyncracies of Belgium's beer culture.