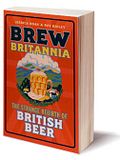 We all know the story: in 1971 a group of Englishmen on a walking holiday in Kerry created a beer drinkers' protest group to fight the rise of industrialised beer in Britain.
35 years later, a pair of young Scottish home brewers set out to shake up the staid UK beer scene with a daring and aggressive new venture: we all know that story too.
But neither of these well-worn creation myths are the full truth. The circumstances behind the formation of CAMRA and the founding of BrewDog are just two of the areas covered in Brew Britannia, a book about the changes in British beer culture from the middle of the 20th century to the present day, and one which shows a continuity between the events with which, perhaps, neither entity would be entirely comfortable.
Details

Written by

TheBeerNut

Category: Reviews
Hits: 6050
Read more: Review: Brew Britannia - The Strange Rebirth of British Beer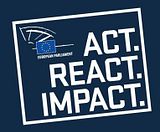 On 23rd May Ireland will go to the polls to elect 11 members of the European Parliament, to serve a five-year term representing the citizens of Midlands-North-West, South and Dublin. Decisions taken by the parliament over its next term will affect voters in a wide variety of ways across many parts of their daily lives. It is of paramount importance that we choose the candidates which best represent our beliefs and will fight our corner on the European stage.
Beoir wants to ensure that, as far as beer policy is concerned, voters are making the right choice in this election. To this end we have joined with our colleagues in the European Beer Consumers Union to survey election candidates across Europe, seeking their take on issues which affect all European beer drinkers and which fall into the remit of the European institutions.
How it works
Later this week, an e-mail will be sent to every European election candidate* inviting them to participate in our online survey. The survey presents candidates with statements on issues such as:
- Beer's importance in history and society
- Responsible drinking
- The drinkers' right of choice
- The right to know what goes into our beer
- Taxation of beer
and asks their opinions on these matters.
Prior to the election, voters will be invited to visit the polling website and view the results, seeing what their candidates think on the issue of beer and drinkers' rights, or if they even care about it enough to offer any opinion. You'll even be able to take the survey yourself and be automatically matched to the local candidate whose views are most in agreement with your own.
Though this is just a bit of pre-election fun, the real business of fighting the beer drinkers' cause will continue after the election, by Beoir in Ireland, and by our EBCU representatives in Brussels.
You can download the EBCU 2014 manifesto here.
Discuss this item in the forums

*Every candidate we have an e-mail address for, that is. If you're a candidate, party official or election agent and didn't get an e-mail from the EBCU, please contact This email address is being protected from spambots. You need JavaScript enabled to view it. as soon as possible to participate in the survey.
Details

Written by

TheBeerNut

Category: News
Hits: 3414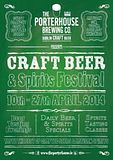 The annual springtime celebration of independent Irish beers and spirits begins across the Porterhouse estate from 10th April, running to the 27th. During this period, beers will be available from Rascal's, N17, Kinnegar, Metalman, Hilden, Galway Hooker, Carlow, Trouble, Mountain Man and more. It will also see the return of The Porterhouse's own much-loved Chocolate Truffle Stout.
Beer isn't the whole story, now that the Dingle Distillery is part of the Porterhouse family. The Celtic Whiskey Shop -- arguably Dublin's most-respected spirits retailer -- will be hosting craft spirits tasting in various Porterhouse pubs over the course of the festival, in addition to the beer tastings run by producers and distributors. Keep an eye on the Porterhouse's social media for details of tastings.
Details

Written by

TheBeerNut

Category: News
Hits: 3404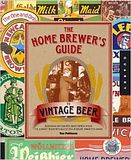 As an authority on the nuts and bolts of beer history, Ron Pattinson needs no introduction. Through his Shut Up About Barclay Perkins blog over the last seven years he has left no stone unturned in seeking out primary evidence of past beers, scouring brewery logs, media reports and marketing material from a swathe of breweries -- mostly British -- to find out exactly what they were brewing, how, and from what.
This book represents a distillation of that research into a single volume which not only describes how various beer styles evolved with reference to concrete historical examples, but also allows the amateur (or professional) brewer to recreate any beer covered in the most accurate way possible.
Details

Written by

TheBeerNut

Category: Reviews
Hits: 5081
Sunday, February 10, 2019
News
1869
While the Irish brewing scene hasn't grown as much in the last twelve months as it has in recent years, the task of picking a best beer from the hundred or so operational breweries has not got any easier. In this the eighth edition of the competition, 73 different beers received a preference from a Beoir member, cutting across styles, strengths and county of origin. As always, every beer brewed on the island and available in the previous year was eligible and voting was open to current Beoir members. When all the counting up was complete, three winning beers and a winning brewery were selected. And they were:
Sunday, August 05, 2018
Reviews
3253
Veteran beer writer Tim Webb has been publishing a guide to Belgian beer and pubs since 1992. This and the previous edition in 2014 were co-edited by the Europe-based American writer Joe Stange. A short essay by Webb at the front of the book charts the origin of the guide and announces his retirement from it. That means the next one will have a different feel to the current edition, because this is not simply a list of Belgian pubs and breweries, but rather a series of personal observations. This unusual approach really captures the idiosyncracies of Belgium's beer culture.