News
Category: News
Published on Monday, 18 August 2014 10:11
Written by TheBeerNut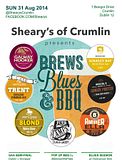 Dublin 12's leading beer bar, Sheary's of Crumlin, is celebrating Irish Craft Beer Week 2014 with the arrival of a range of new beers on Sunday 31st August.
The award-winning draught line-up includes Eight Degrees Amber-Ella, Galway Hooker Pale Ale and Rascal's Ginger Porter. White Gypsy's Trent bitter will have the honour of being the first to pour from the pub's brand new cask beer engine.
Barbecue will be provided by the always-excellent #BrewsWePlate team, beginning at 4pm. The All-Ireland football semi-final between Dublin and Donegal will be live on the big screen from 3.30pm and at 5.30pm the live blues session with Hollywood Slim kicks off.
Category: News
Published on Sunday, 10 August 2014 11:09
Written by TheBeerNut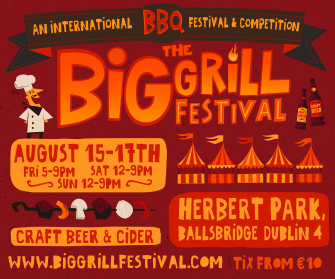 The first Big Grill Festival is coming to Herbert Park, Dublin this weekend, 15-17 August. Proper barbecue food has become incredibly popular of late and this is a chance to try the best Dublin has to offer all in one place.
A variety of Irish brewers will have beers available at the event, including Eight Degrees, Rascal's, Trouble Brewing and The Porterhouse, as well as international offerings from greats such as Oskar Blues, Odell, Thornbridge, BrewDog and Sierra Nevada.
Beoir members will be on hand through the weekend to help you choose the best beers to match with your food.
Full details and tickets are available via BigGrillFestival.com. Discount entry is available to all Beoir members, see the members' forum for details.
Category: News
Published on Monday, 28 July 2014 15:31
Written by Wayne Dunne
Calling all Graphic Designers, and Craft Beer Fans. We need your help.
Beoir is running a competition for an Irish Craft Beer and Cider Festival exclusive tee shirt design. This will only be available for purchase at the event itself which runs from 4-7 September.
We are giving the winner of this competition some great prizes:
2 x Guest Passes to the event on a day of your choosing
4 x Drinks Tokens
2 x of the winning tee shirt
Membership of Beoir if not already a member.
Please share this with anyone you think may be interested.<
Further details below (click to enlarge):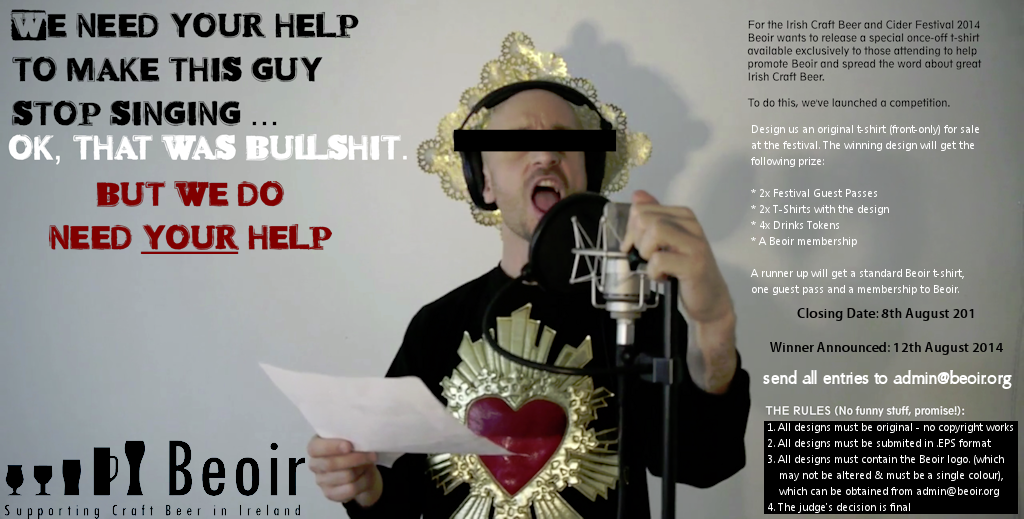 Oh and we can't confirm or deny if it is the beernut we are trying to silence!
The Beoir Logo can be found in the following formats:
Please note, the logo itself may not be altered other than the following: Colour (single) You don't need to use the strapline. You may also move the layout so the word "Beoir" appears below the beer glasses.
The Use of the above image files are for the sole purpose of this competition. Any other use, please contact This email address is being protected from spambots. You need JavaScript enabled to view it. or This email address is being protected from spambots. You need JavaScript enabled to view it. to request usage rights.
Category: News
Published on Wednesday, 30 April 2014 14:05
Written by TheBeerNut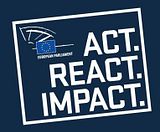 On 23rd May Ireland will go to the polls to elect 11 members of the European Parliament, to serve a five-year term representing the citizens of Midlands-North-West, South and Dublin. Decisions taken by the parliament over its next term will affect voters in a wide variety of ways across many parts of their daily lives. It is of paramount importance that we choose the candidates which best represent our beliefs and will fight our corner on the European stage.
Beoir wants to ensure that, as far as beer policy is concerned, voters are making the right choice in this election. To this end we have joined with our colleagues in the European Beer Consumers Union to survey election candidates across Europe, seeking their take on issues which affect all European beer drinkers and which fall into the remit of the European institutions.
How it works
Later this week, an e-mail will be sent to every European election candidate* inviting them to participate in our online survey. The survey presents candidates with statements on issues such as:
- Beer's importance in history and society
- Responsible drinking
- The drinkers' right of choice
- The right to know what goes into our beer
- Taxation of beer
and asks their opinions on these matters.
Prior to the election, voters will be invited to visit the polling website and view the results, seeing what their candidates think on the issue of beer and drinkers' rights, or if they even care about it enough to offer any opinion. You'll even be able to take the survey yourself and be automatically matched to the local candidate whose views are most in agreement with your own.
Though this is just a bit of pre-election fun, the real business of fighting the beer drinkers' cause will continue after the election, by Beoir in Ireland, and by our EBCU representatives in Brussels.
You can download the EBCU 2014 manifesto here.
Discuss this item in the forums

*Every candidate we have an e-mail address for, that is. If you're a candidate, party official or election agent and didn't get an e-mail from the EBCU, please contact This email address is being protected from spambots. You need JavaScript enabled to view it. as soon as possible to participate in the survey.
Category: News
Published on Tuesday, 08 April 2014 13:56
Written by TheBeerNut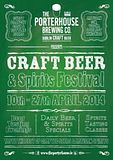 The annual springtime celebration of independent Irish beers and spirits begins across the Porterhouse estate from 10th April, running to the 27th. During this period, beers will be available from Rascal's, N17, Kinnegar, Metalman, Hilden, Galway Hooker, Carlow, Trouble, Mountain Man and more. It will also see the return of The Porterhouse's own much-loved Chocolate Truffle Stout.
Beer isn't the whole story, now that the Dingle Distillery is part of the Porterhouse family. The Celtic Whiskey Shop -- arguably Dublin's most-respected spirits retailer -- will be hosting craft spirits tasting in various Porterhouse pubs over the course of the festival, in addition to the beer tastings run by producers and distributors. Keep an eye on the Porterhouse's social media for details of tastings.