News
Category: News
Published on Sunday, 11 August 2013 14:23
Written by TheBeerNut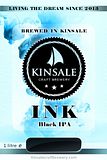 Black's Kinsale Craft Brewery is one of the newest arrivals on the rapidly growing Irish craft beer scene, founded by Beoir member Sam Black. So far one beer has been produced under the brand -- Kinsale Pale Ale -- which already has a medal under its belt, winning bronze at the recent Alltech Dublin Craft Cup. Sam is currently producing his beer at the Eight Degrees brewery but has plans to set up his own kit in the town of Kinsale itself, and that's where you step in.
To get things moving, Sam is seeking crowd funding via the IndieGoGo website. It's not the first time an Irish brewery has taken this approach to financing, White Gypsy ran something similar earlier this year via Linked Finance. While White Gypsy's scheme was more a call for investors seeking a monetary return, Kinsale's scheme on IndieGoGo is offering a range of unique and exclusive incentives for investors over a range of prices.
Just €5 will ensure your name is etched on the sponsor's wall in the brewery, while at the upper end €1,000 buys you your own personalised batch of beer: 200 bottles of your ideal brew, created under your supervision and personalised with your own label. In between there's a wide range of other items available, including t-shirts, brewery tours, tankards and three exclusive yet-to-be-brewed beers, a double IPA, black IPA and imperial stout, created in a strictly limited edition.
If you want to lend some direct support to Irish craft brewing, avail of exclusive one-off beers or just have your name recorded as one of the people behind this part of Ireland's beer revolution, check out the Kinsale Craft Brewery project at IndieGoGo before September 15th.
Update: Beoir is aiming to commission a special batch of custom beer from the new brewery. If you'd like to be one of the twenty people involved, pledge your support here.
Category: News
Published on Sunday, 28 July 2013 12:13
Written by TheBeerNut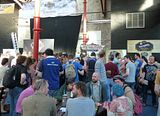 A summary of some of the beer festivals coming up in late summer 2013.
Burren Brewery Craft Beer Festival, Lisdoonvarna, 2-4 August
Based at the Roadside Tavern in Lisdoonvarna, three days of live music, food from the Burren smokehouse and beer from the onsite Burren Brewery.
Annascaul Beerfest, Annascaul, 2-5 August
A charity event among the pubs in Annascaul Co. Kerry over the Bank Holiday weekend. A variety of Irish and international beers will be on offer and proceeds this year go to Acquired Brain Injury Ireland.
annascaulbeerfest.wordpress.com
Doolin Craft Beer Festival, Doolin, 23-25 August
Now in its second year, the Doolin Craft Beer Festival takes place at Hotel Doolin. Once more the beer will be matched with local food and traditional music.
Hilden Beer and Music Festival, Hilden, 23-25 August
A fixture in the Irish beer calendar for many years, once again the Hilden Brewery near Lisburn will host a festival on the last weekend in August. 35 beers and ciders from all over Ireland and Britain will be on offer plus rock music on the main stage and trad in an adjacent tent.
Irish Craft Beer and Cider Festival, Dublin 5-8 September
The largest showcase of Irish craft beer and cider, making its third return to the RDS for an extended run. Irish beers and ciders from all over the country will feature, as well as international guests and Irish whiskey.
Category: News
Published on Sunday, 21 July 2013 15:43
Written by TheBeerNut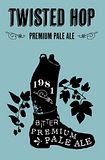 Hilden Brewing Company have won a major international award for their Twisted Hop pale ale.
The first Dublin Craft Beer Cup was held at the Alltech Gathering Craft Brewing and Distilling Conference at Convention Centre Dublin. The two day conference culminated with the announcement of the gold, silver and bronze medal winners from among a wide selection of beers from Europe, North America and the antipodes, judged by an international panel of experts. In taking the top prize, the Co. Antrim brewery beat such high profile producers as Stone, Thornbridge, Sierra Nevada and Three Floyds.
Medals were also awarded to Carlow Brewing for their Leann Folláin stout (gold), Irish Red (gold), Barrel-aged Leann Folláin (silver), Irish Stout (bronze) and Pale Ale (bronze). Newly arrived Kinsale Pale Ale won a bronze medal and Hilden also took a bronze for their Barney's Brew wheat beer.
Founded in 1981, Hilden is Ireland's oldest independent brewery. Twisted Hop, a 4.7% ABV beer made with Galaxy and Brewer's Gold hops, is one of the newest additions to their range.
For a full list of the winners in the Dublin Craft Beer Cup, click here.
Category: News
Published on Tuesday, 11 June 2013 11:20
Written by TheBeerNut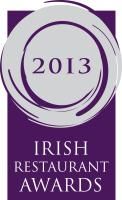 It's heartening that so many of the winners of the 2013 Irish Restaurant Awards are familiar from the Beoir Directory and app as stockists of beer and cider from Ireland's small independent producers. Over the last ten years we have seen a major change in how the nation views and values food, with a consequent rise in the quality and range of what's on offer. Though the beer revolution is newer and faces tougher competition from bland mass-produced products, it's clear that the food sector is an important ally, bringing tasty local produce to the market, both on a plate and in a glass.

Congratulations to all the winners, but especially the five gastropub champions: The Brewer's House (Donaghmore), The Purty Kitchen (Dublin), Eat @ Massimo (Galway), The Derg Inn (Terryglass) and Harte's Bar (Kildare), all proving every day that beer and food belong together.

In fact, with awards for "Best Cocktail Experience" and "Best Wine Experience", isn't it high time there was an Irish Restaurant Award for "Best Beer or Cider Experience"?
Category: News
Published on Friday, 31 May 2013 17:22
Written by TheBeerNut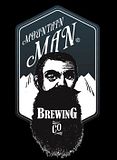 Today we officially welcome the newest member of Ireland's craft brewing scene: Mountain Man of Macroom, Co. Cork.
The first beer released is called Green Bullet, a 4% ABV pale ale packaged in 33cl bottles.
Pending wider distribution and the official launches in Cork, Dublin and Sligo (see our calendar for details), Green Bullet can be found in Cork City at Bradley's Off Licence on North Main Street, The Abbot's Alehouse on Devonshire Street, The Franciscan Well on North Mall and The Bierhaus, Pope's Quay, as well as Blair's Inn in Blarney, The Mills Inn in Macroom and Galvin's Carry Out off licences across County Cork.
A second beer, Hairy Goat IPA, is due to follow soon.
For updates, follow Mountain Man Brewing on Facebook, Twitter, and at their forthcoming website.