I am a fan of stro
ng beers. By this I mean beers with a relatively high Alcohol content (OK, I am also a fan of weak and medium strength beers but that is beside the point).
When drinking a nice Belgian trappist beer, or the Porterhouse's fine An Brainblasta I am often asked how I can drink something that strong and frankly, I just don't understand the question.
Sure, if all you have ever drunk was 4.3% vol. beer then I could see how a strong beer would seem intimidating, but surely a little beverage called wine has crossed everyone's lips at some stage.

People seem to think that drinking a strong beer will result in rapid drunkenness. They fear that they will lose control and make a staggering, shouting, vomiting show of themselves.
Naturally, if you swallow pints of strong beer with wild abandon you will end up in a sorry state, but the same is true of wine.
Now, Chimay Blue, for example, is 9% Vol and An Brainblasta is 7% vol., while wine is commonly 11-14% vol. but people see wine as a civilised refined drink and do not fear becoming drunken louts from drinking it. Why? Respect. They accord wine the respect it deserves
, while strong beers are treated the same way as their weaker cousins, with predictable results.
Respect is the key to understanding and enjoying any alcoholic drink. Accord the beverage in your hand the respect it is due and you will not go wrong.
If you have a 3.4% bitter, drink it as it was intended to be drunk, by the pint, with large refreshing

swallows. This beer will quench your thirst, as the hop aroma and flavour invigorates.
If wine is your drink of the moment, use a wine glass. Take a moment to appreciate the aroma and colour, then sip it, enjoying the play of flavours across your palate. If you plan on drinking more than a glass or two, make sure you have something to eat as well.
If a trappist beer graces your table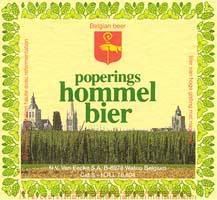 , pour this fine, well aged, bottle conditioned work of art into a stemmed goblet, which as been designed to hold 330ml of this beer, while leaving room for the voluminous head which forms, as the natural, carbonation of the drink is released.
Inhale the aromas attesting to the fine malts, hops and distinctive yeast used by the monks, who brewed this beer, with reverence and tradition. Finally drink it slowly, in small mouthfuls, savouring the complex flavour experience, body and alcohol warmth that only a strong beer can provide.
Food should accompany any more than a glass or two of this beer, which is an excellent accompaniment to rich, flavourful foods, like steak, or ripe cheese.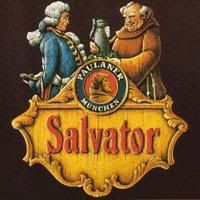 Some of the best beers in the world are stronger than what the average Irish beer drinker is used to. If you let their strength intimidate
you, will miss out on some truly unique experiences. Just accord them the respect they deserve and enjoy something new.

Séan Billings
15th February 2007