TheBeerNut

7002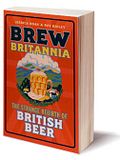 We all know the story: in 1971 a group of Englishmen on a walking holiday in Kerry created a beer drinkers' protest group to fight the rise of industrialised beer in Britain.
35 years later, a pair of young Scottish home brewers set out to shake up the staid UK beer scene with a daring and aggressive new venture: we all know that story too.
But neither of these well-worn creation myths are the full truth. The circumstances behind the formation of CAMRA and the founding of BrewDog are just two of the areas covered in Brew Britannia, a book about the changes in British beer culture from the middle of the 20th century to the present day, and one which shows a continuity between the events with which, perhaps, neither entity would be entirely comfortable.
Read more: Review: Brew Britannia - The Strange Rebirth of British Beer
TheBeerNut

5840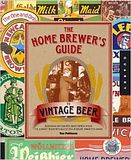 As an authority on the nuts and bolts of beer history, Ron Pattinson needs no introduction. Through his Shut Up About Barclay Perkins blog over the last seven years he has left no stone unturned in seeking out primary evidence of past beers, scouring brewery logs, media reports and marketing material from a swathe of breweries -- mostly British -- to find out exactly what they were brewing, how, and from what.
This book represents a distillation of that research into a single volume which not only describes how various beer styles evolved with reference to concrete historical examples, but also allows the amateur (or professional) brewer to recreate any beer covered in the most accurate way possible.
TheBeerNut

3961

Andy Hamilton is a Bristol-based home brewer, teacher, gardener and forager. His first book, Booze for Free, was a guide to growing and foraging ingredients for making your own beer and wine. Brewing Britain, subtitled The Quest for the Perfect Pint and How to Make It has a wider scope, still covering the brewing element but adding a more general guide to beer and beer styles as well.
The format is very much that of a practical handbook for the total novice, starting with how to analyse beer: the colour, aromas and flavours and how they're achieved; glassware, serving temperature and cellaring. The second section moves us on into making our own beer, introducing the basics of sanitising, taking readings, priming and bottling, followed by concise descriptions of what's involved in kit, extract and all-grain brewing, and a guide to trouble-shoooting problems in finished beer. 
Andrew

5234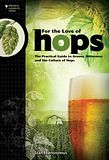 When I first received this book I thought that reviewing it would be a doddle; My wife's uncle is a horticulturist who specialised in hop growing and processing during the 50s and 60s at the Greenmount Agricultural College. However my plan backfired because every paragraph he read sent him into reveries and he would recount in extraordinary detail the time he spent working with Ireland's last commercial hop growers.
This was all well and good, but it wasn't going to get the book reviewed.
The book combines the history with the chemistry of the hop. It starts by discussing the aroma of hops and an in-depth view of the odour compounds found in hop oils. It then goes on to examine the perception of aroma and how it varies from person-to-person. All the way through the information is backed up with data and examples (all easily understood by a hop novice like me).