Jake Spruit

7057
If Carlsberg were in charge of tourism for the city of Copenhagen, "Probably Eastern Denmark's Best Beer Destination" might be the slogan that they would choose to advertise to the rest of the world. Even though Carlsberg (and Tuborg) may be one of the first things that comes to people's minds when the city of Copenhagen comes up, luckily there is a lot more than Danish lager to offer a beer tourist on a trip to the capital of Denmark. I should issue this disclaimer before I go any further though: although I've spent the last five years living in Dublin, I grew up in western Michigan drinking Midwest craft beers such as Bell's and Founder's, am married to a Danish woman, and have studied, visited and worked in Copenhagen here and there over the past ten years. So basically, in this article, I'll compare Copenhagen to Dublin and I'm partial to hoppy Indian/American Pale Ales that are fairly popular among Danish craft breweries.
Thom

6695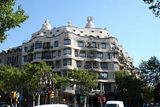 I know what you're thinking: this is not a city for lovers of beer, and in some respects you'd be correct. You won't find any cask ale here and for the most part the beer on offer is very bland and very cold, but happily the beer consumed in Barcelona, particularly in the heat of an August afternoon hits the spot nicely. You hardly find yourself drinking for gastronomic reasons, more as a means to stay alive, lest thirst and heatstroke kill you. Perhaps I'm being a little melodramatic, but ice cold beer in these conditions really does offer a revival to a body past its thermal comfort zone.
DrJohn

6790
I made a trip to the Eternal City recently, in search of art and culture, good food, and of course beer. I was aware of a couple of venues from talking to ICB colleagues beforehand, but apart from that I was travelling more in hope than expectation.
Beer Novice

5057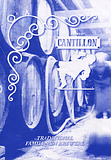 The Cantillon brewery stands in one of the less salubrious parts of the city of Brussels. I approached it from the city centre along run-down streets and through a pretty ethnically diverse part of the city. It sits opposite a disused lot where I guess once stood warehouses or apartments but now is home to weeds, rubbish and the odd four-legged creature. In one way it's not the most obvious site for a brewery but I guess the area has changed a lot since it was established 100 years ago.
When you enter through the huge doors the first thing that hits you is an agreeable earthy, musty smell with a hint of stale beer. 100 years of beer seem to have soaked and permeated into every crack and crevice of the place. It's not a bad smell by any means and immediately pulls you further in to find out more.
Read more: Cantillon Brewery, Brussels – A taste of the wild?