DrJohn

5854
I spent a recent long weekend on a visit to Munich. The following is not by any means a "Beer Guide to Munich" because we simply did not have enough time available to us to visit all the best places. But we did manage a number of brews in several excellent venues.

When one shops at Munich's Marienplatz Christmas Market, it doesn't take long to generate a thirst. Our first stop for beer was Der Pschorr, a fine recently renovated place just at Viktualienmarkt. This was an ideal oasis located close to the main centre of activity. It has high vaulted ceilings (as nearly all Bavarian bierhallen seem to have), but has quite a modern feel to it. And so, my first ever beer on German soil was a Hacker Pschorr Dunkel, quite a pleasant brew in a pleasant location.
TheBeerNut

6261
My plane touched down in Heathrow bumpily at 11.20 in the morning as another disgruntled Aer Lingus pilot took out his frustrations on the tarmac. My mission for the day was to drink a pint in each of London's seven brewpubs, and with the first opening its doors at noon I set off at speed through the tin tunnels of the airport.

Despite its size, London is rather poorly served for breweries. Of course there's the legendary Fuller's, and craft operations like Meantime in Greenwich, but nothing like what one would expect from Europe's largest city and the capital of such a beery nation. My targets for the day are mostly part of a growing movement to buck this trend and bring highly localised beer back to the people of the city. With this in mind I reached the Tube and struck eastward towards London itself.

Thom

6659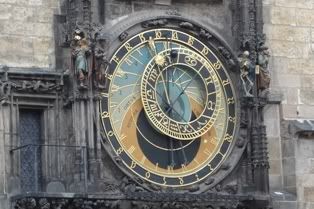 What can you say about a city in which the best lagers in the world are available on every street corner at a quarter of the cost of pub prices in Dublin?
It's a beer lover's fantasy and I found it hard to believe I was really there, and this was before I discovered the micro brewed offerings. I flew from London but Aer Lingus provide a regular service to Prague and the journey from the airport to the city centre can be made by taxi or for just 20 CZK (75 cents) via public transport. The taxi service appears official and well regulated with a set price for the trip while the public transport option we took entails a bus journey and a metro connection. The metro runs beautifully, is safe to use and easy to navigate. The city itself can be easily traversed on foot or the metro can be used to get around very quickly.
TheBeerNut

7931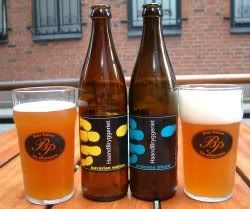 "Forty-five bucks!? This better be the best tasting beer in the world. [Drinks] You got lucky." -- Barney Gumble

Let's face it: Oslo is not the obvious choice for a beer-hunting weekend. Two contributing factors spring immediately to mind: the state monopoly on selling booze, and the ferocious price of the stuff. Armed with these prejudices I marched into Norway prepared to do battle with inaccessible over-priced mediocrity. I was surprised by what I found, though not about the price bit...