TheBeerNut

2768
version 1: 4th April 2018
1. Beoir is committed to keeping safe all personal data entrusted to it and complying fully with all relevant data protection laws.
2. Only data that is required for the operation of Beoir is collected and stored.
3. Personal data is not used for any other purpose nor offered to other parties to use for any reason.
4. Every effort is made to ensure all personal information is up to date and accurate. We ask that you notify us of any changes to your details.
5. The data collected depends on your level of membership.
For users who are registered on the site but are not members of the organisation, Beoir collects
a. Name
b. Email address
c. Username 
d. Registration date
e. Last visit to the site
f. Forum profile information (if you choose to enter any)
g. Purchasing information relating to the web shop 
All of this data is stored on Beoir's web server.
In addition, for users who are members of Beoir:
h. Postal address
i. Subscription renewal date
j. Subscription payment dates
k. Method of subscription payment
l. Voucher serial numbers
This data is stored on a Google Sheets document along with items a, b and c above. Email addresses are also input to BallotBin.com for the purpose of elections and MailChimp for newsletter distribution.
6. Beoir uses this data to:
a. Operate the site's forums
b. Maintain a register of membership
c. Supply members with items they are entitled to by membership, purchased from the web shop or requested directly
d. Contact members about Beoir activities including awards and elections
e. Compile statistical information for reporting purposes.
7. Beoir does not collect personal financial information eg credit card numbers. All online payments are handled by Paypal and governed by Paypal's privacy policy.
8. Queries relating to the administration of this policy may be addressed to the Chair at This email address is being protected from spambots. You need JavaScript enabled to view it..
TheBeerNut

6255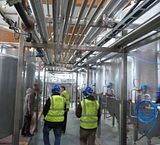 They don't go in for half measures at the Boyne Brewhouse. The 30hL Kaspar Shulz brewkit was commissioned last October and occupies just one part of the large facility based in a former car showroom by the M1 just outside Drogheda. When a Beoir delegation visited yesterday things were very much a work in progress, with extra fermenters due to come on-stream shortly, a bottling and canning line going through final checks before commissioning, the copper stills of the Boann Distillery awaiting their turn to be hooked up, and a gin still still in bubblewrap in its crate. When the facility is complete it will incorporate a visitors' centre and restaurant as well as a vast warehouse for maturing the whiskey.
The whole lot is owned by the Cooney family and trades under an independent umbrella company which uses the Irish form of the family name: Na Cuana. Pat Cooney bought the Gleeson bottling company in the 1970s and built it into one of the largest drinks firms in Ireland, producing, importing and distributing wine, soft drinks, cider and liqueurs. There was also a brief foray into beer with Behan's Brew No. 1 lager in the early 2000s. Then in 2012, Gleeson's was acquired by C&C, though the cider and cream liqueur arms have remained with the family and are still produced in separate facilities in Tipperary. Now the company has passed to the second generation of Cooneys, adding spirits and beer to the portfolio and expanding the cider range from budget brand Devils Bit to include a mainstream Bulmers competitor as well as a craft brand, Four Keepers, all of them produced from cider apples grown in the family's own orchard. After the sale of Gleeson's to C&C, there was money available. A distillery and brewery was the end result.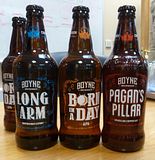 Production in Drogheda is headed by brewer and distiller Áine O'Hora who came to the company via Matilda Bay Brewery in Melbourne. Initial plans are for three core beers: Born in a Day pale ale which is already in pubs; Long Arm, a 100% Saaz Dortmunder-style export lager; and Pagan's Pillar, a traditional Irish red given a German twist with Mandarina Bavaria hops. All are 4.8% ABV and will be sold kegged and in the brewery's distinctive custom-embossed bottles. Specials and seasonals will follow in due course and the state of the art packaging facility behind the brewhouse allows for large-format bottles. Canned beer is also being planned. Though the bottles are pasteurised, a 26-metre-long tunnel pasteuriser allows a light touch, with the beer never going over 60°C. In keeping with a philosophy to use local ingredients where possible, malt is supplied by Loughran Family, topped up by speciality varieties from Weyermann.
Unusually for a start-up brewery, there's almost no room for expansion. The company has opted to go straight for the largest size possible -- capable of producing 35,000 hL of beer per year though the intention is to remain under the limit for the microbrewers' lower rate of duty.
The potential of the brewery and its suite of sister products is enormous. Na Cuana is set to become a major player in Irish beer and cider in the months to come as well as being a major tourist draw for Drogheda.
Many thanks to the Cooney family and Áine for their hospitality during our visit.
Mark Hilliard - Beoir PRO

4489
Beoir very much welcomes the announcement at Budget 2016 that the excise relief for microbreweries will now be available upfront. This will improve the cash flow for these small and medium businesses which we hope in turn will help further develop this value sector of the Irish economy. For the second year running, the current Government has helped incentivise small indigenous beer producers which they have recognised as an important and growing part of the Irish agriculture and food sector.
We would have very much liked to see movement in the excise relief for Irish artisanal cider makers in line with that of the microbreweries, but we are heartened to see the government again recognises the role microbreweries play in the Irish economy.
TheBeerNut

6055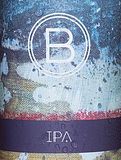 With £100,000 raised in just eight days, this round of funding is now closed. Congratulations Boundary Brewing!
The recent Irish craft beer boom has seen no shortage of novel methods of raising the funds necessary to get a new brewery off the ground. Those of us with bottles of Beoir#1 DIPA will remember Black's of Kinsale's Indiegogo project, and a succession of breweries and cider makers have made use of LinkedFinance to crowd-source loans, most recently Eight Degrees. Belfast-based Boundary Brewing is taking a different approach again and has established itself as a co-op, fully owned and operated by its shareholders. And from 1st December 2014 the founders are offering you the chance to become part of the project.
£70,000 is the total amount the board is hoping to raise with the initial share offer. Shares in Boundary are not subject to speculation and cannot be traded; once purchased they can be held or sold back to the co-op after a minimum period of three years. At the three year point if the business is profitable the first dividends will be paid to investors, as well as interest on each investment.
There are two levels of membership available to investors: the minimum investment is £100 which makes you an "ordinary member" whereas an investment of £250 or above grants "supporter member" status. Members have a vote at the AGM and may run for election to the Board of Directors. Organisations may also be members of either rank, though still only have one vote in decisions.
In order to be successful, every brewery needs beer enthusiasts behind it, and Boundary certainly has that. Matthew Dick is well known on the Irish homebrewing scene as the founder of the Belfast Homebrew Club and was a driving force behind the Brewbot project. Co-founder Matt Scrimgeour is a co-operative enthusiast who believes there is lots more space for ethical, principled businesses that operate democratically and value people over profits.
Fundamentally, Boundary is not setting out to make safe mainstream beer for the lowest common denominator of drinker. The company will be taking inspiration from Belgium and the United States for its recipes, to make high quality, bold flavoured beers.
Boundary hopes to have raised the target £70,000 by Monday 5th January 2015, at which point the initial share offer will close.
Full details of the project can be found in the following documentation:
Community share prospectus | Constitution | By-laws
See also www.boundarybrewing.coop and @boundarybrewing