TheBeerNut

4300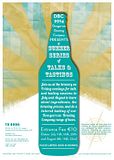 Starting 11th July and running on most Friday evenings through the next two months, the Dungarvan Brewing Company will be holding a series of tasting sessions at the brewery.
Participants will learn about the ingredients of beer, the brewing process and the many flavours and aromas of craft beer via a tutored tasting.
The event begins at 5pm and runs for around 90 minutes. Advanced booking is required. Admission is €10 but there's a special offer for Beoir members booking more than one place: a 50% discount on second and all subsequent tickets. To avail of the discount, send the date you'd like to book for and the number of attendants to This email address is being protected from spambots. You need JavaScript enabled to view it.
For more on the event see the brewery blog.