Andrew

5070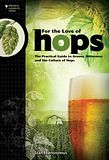 When I first received this book I thought that reviewing it would be a doddle; My wife's uncle is a horticulturist who specialised in hop growing and processing during the 50s and 60s at the Greenmount Agricultural College. However my plan backfired because every paragraph he read sent him into reveries and he would recount in extraordinary detail the time he spent working with Ireland's last commercial hop growers.
This was all well and good, but it wasn't going to get the book reviewed.
The book combines the history with the chemistry of the hop. It starts by discussing the aroma of hops and an in-depth view of the odour compounds found in hop oils. It then goes on to examine the perception of aroma and how it varies from person-to-person. All the way through the information is backed up with data and examples (all easily understood by a hop novice like me).
Dr. John

6694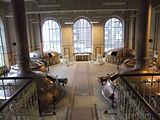 I report on my recent trip with TheBeerNut to Leuven for the (main) purpose of acting as Beoir delegates at the 47th EBCU (European Beer Consumers Union) meeting. I was unable to fly to Brussels until the evening of Thursday so by the time I arrived at the first venue of the weekend (M-Café) the delegates had assembled and were at an advanced stage of sampling the beers on offer. It is a wake-up call when you get to a country like Belgium and find a museum café that has 80 different beers on offer!
The following morning we assembled at 8.30 to walk to the Stella Artois brewery for the EBCU meeting.
TheBeerNut

6468
It seems that every few months there's news of a new Dublin pub stocking Irish craft beer, either as a specialist or alongside the mainstream offerings. Trying to keep up with them all, especially the suburban outliers, is an impossible task. However, a couple were on my must-visit list and I set aside a Saturday to travel out to them. While looking at the DART map it occurred to me that several of the stations on the southern stretch in particular had pubs with good beer nearby. Perhaps it could be expanded into a full-on rail-based crawl. There was enough interest on the forum and so the South Dublin DART Pub Crawl was born, assembling in Bray at 12pm on Saturday April 20th 2013.
TheBeerNut

4086
Some new seasonal beers recently arrived, and on the way, from Ireland's craft breweries:
Voyager IPA by Galway Bay Brewery
Expected to come in around the 6% ABV mark, this IPA has been thoroughly hopped with Pacifica and Pacific Jade. Available exclusiverly on draught in the Cottage Group pubs in Dublin and Galway.
Kindred Spirit by Eight Degrees Brewing
An export-strength stout aged in Irish whiskey barrels, adding a subtle oak-and-smoke effect to the chocolate stout notes. 7% ABV and available on draught.
O'Hara's Double IPA by Carlow Brewing
A bigger brother to O'Hara's Irish Pale ale, this dark amber ale is 7.5% ABV and offers smooth warming toffee malt flavours contrasting with zesty citrus from the generous hopping. Available on draught.
Equinox by Metalman Brewing
The latest beer in the limited-edition "Chameleon" series, Equinox is a 4.6% ABV wheat lager brewed with orange, lemon and coriander.
Mahon Falls Rye Pale Ale by Dungarvan Brewing
Based on the very limited special edition Rye-PA Dungarvan brought to the 2012 Irish Craft Beer Festival, Mahon Falls promises all the punchy bitterness and fruit flavours of the original. 5.1% ABV and available on cask and bottled.