TheBeerNut

4276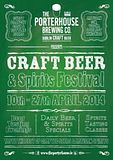 The annual springtime celebration of independent Irish beers and spirits begins across the Porterhouse estate from 10th April, running to the 27th. During this period, beers will be available from Rascal's, N17, Kinnegar, Metalman, Hilden, Galway Hooker, Carlow, Trouble, Mountain Man and more. It will also see the return of The Porterhouse's own much-loved Chocolate Truffle Stout.
Beer isn't the whole story, now that the Dingle Distillery is part of the Porterhouse family. The Celtic Whiskey Shop -- arguably Dublin's most-respected spirits retailer -- will be hosting craft spirits tasting in various Porterhouse pubs over the course of the festival, in addition to the beer tastings run by producers and distributors. Keep an eye on the Porterhouse's social media for details of tastings.
TheBeerNut

6294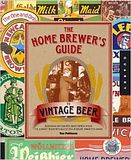 As an authority on the nuts and bolts of beer history, Ron Pattinson needs no introduction. Through his Shut Up About Barclay Perkins blog over the last seven years he has left no stone unturned in seeking out primary evidence of past beers, scouring brewery logs, media reports and marketing material from a swathe of breweries -- mostly British -- to find out exactly what they were brewing, how, and from what.
This book represents a distillation of that research into a single volume which not only describes how various beer styles evolved with reference to concrete historical examples, but also allows the amateur (or professional) brewer to recreate any beer covered in the most accurate way possible.
Brian Condron

4618
As a reward in a successful Indiegogo campaign 12 homebrewers from Beoir paid a visit to Black's of Kinsale craft brewery in Co. Cork, Ireland on 8th March 2014, to take part in a brew day.
The beer, a double IPA will be where ever great beers are found from May.
Here's a full length video taken by Reuben. It uses some of Brian's excellent pictures as well as some of Steve's.
Saruman

6072
Beating off tough competition from nearly 300 entries, we had 18 Irish medal winners out of the 125 medal winning beers at the second Alltech Dublin Craft Beer Cup.
In fact, three of the twelve gold medals went to Irish breweries. While the cup itself went to a worthy Danish winner, we can be proud of our world class beers and the recognition they are getting around the world these days.
Alltech will be back in 2015 with another convention which promises to be bigger and better than 2014. They kept their promise from 2013 as this year was fantastic so here's looking to 2015.
Take a look at the medal winners and please congratulate the brewers as you interact with them. They deserve it.
 

Gold Medal Winners

 
 
 

Galway Bay Brewery

Of Foam and Fury

 

O'Hara's

Double IPA

 

Rascal's Brewing Co.

Chocolate Ginger Porter
 
 
 
 

Silver Medal Winners

 
 
 

Brown Paper Bag Project

Pleasant Porter

 
 

Black's Of Kinsale

Black IPA

 
 

Black's Of Kinsale

Kinsale Pale Ale

 

Franciscan Well

Rebel Red

Franciscan Well

Jameson Stout

Independent Brewing Co. of Ireland

Independent Gold

 

Porterhouse

Hersbrucker Pils

 
 
 
 
 

Bronze Medal Winners

 
 
 

Beoir Chorca Dhuibhne/West Kerry Brewery

Carraig Dubh

 

Brown Paper Bag Project

Big Red

 
 

Hilden Brewing Co.

Headless Dog

 

Kinnegar Brewing

Devil's Backbone

 

N17 Brewery

Oatmeal Stout

 

Rascal's Brewing Co.

Ginger Porter

 

The 5 Lamps Dublin Brewery

The Blackpitts Porter

The 5 Lamps Dublin Brewery

The Liberties Dublin Ale