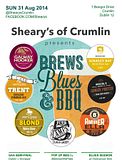 Dublin 12's leading beer bar, Sheary's of Crumlin, is celebrating Irish Craft Beer Week 2014 with the arrival of a range of new beers on Sunday 31st August.
The award-winning draught line-up includes Eight Degrees Amber-Ella, Galway Hooker Pale Ale and Rascal's Ginger Porter. White Gypsy's Trent bitter will have the honour of being the first to pour from the pub's brand new cask beer engine.
Barbecue will be provided by the always-excellent #BrewsWePlate team, beginning at 4pm. The All-Ireland football semi-final between Dublin and Donegal will be live on the big screen from 3.30pm and at 5.30pm the live blues session with Hollywood Slim kicks off.
Sheary's can be found on Twitter and Facebook.
Details

Written by

TheBeerNut

Category: News
Hits: 3304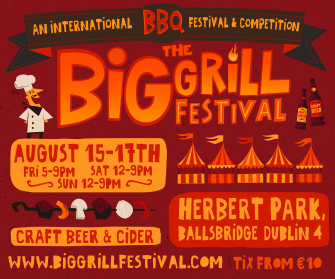 The first Big Grill Festival is coming to Herbert Park, Dublin this weekend, 15-17 August. Proper barbecue food has become incredibly popular of late and this is a chance to try the best Dublin has to offer all in one place.
A variety of Irish brewers will have beers available at the event, including Eight Degrees, Rascal's, Trouble Brewing and The Porterhouse, as well as international offerings from greats such as Oskar Blues, Odell, Thornbridge, BrewDog and Sierra Nevada.
Beoir members will be on hand through the weekend to help you choose the best beers to match with your food.
Full details and tickets are available via BigGrillFestival.com. Discount entry is available to all Beoir members, see the members' forum for details.
Details

Written by

TheBeerNut

Category: News
Hits: 4196
Calling all Graphic Designers, and Craft Beer Fans. We need your help.
Beoir is running a competition for an Irish Craft Beer and Cider Festival exclusive tee shirt design. This will only be available for purchase at the event itself which runs from 4-7 September.
We are giving the winner of this competition some great prizes:
2 x Guest Passes to the event on a day of your choosing
4 x Drinks Tokens
2 x of the winning tee shirt
Membership of Beoir if not already a member.
Please share this with anyone you think may be interested.<
Further details below (click to enlarge):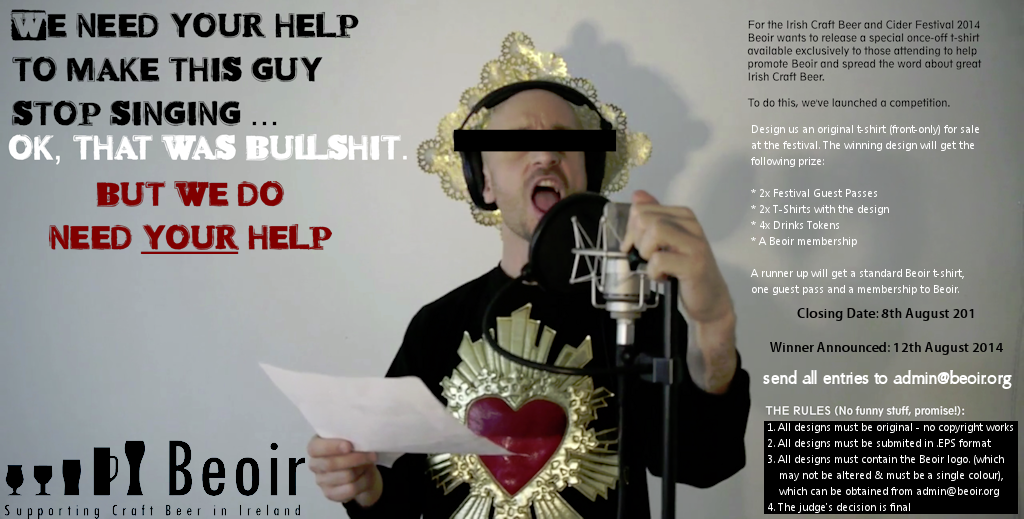 Oh and we can't confirm or deny if it is the beernut we are trying to silence!
The Beoir Logo can be found in the following formats:
Please note, the logo itself may not be altered other than the following: Colour (single) You don't need to use the strapline. You may also move the layout so the word "Beoir" appears below the beer glasses.
The Use of the above image files are for the sole purpose of this competition. Any other use, please contact This email address is being protected from spambots. You need JavaScript enabled to view it. or This email address is being protected from spambots. You need JavaScript enabled to view it. to request usage rights.
Details

Written by

Wayne Dunne

Category: News
Hits: 3578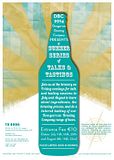 Starting 11th July and running on most Friday evenings through the next two months, the Dungarvan Brewing Company will be holding a series of tasting sessions at the brewery.
Participants will learn about the ingredients of beer, the brewing process and the many flavours and aromas of craft beer via a tutored tasting.
The event begins at 5pm and runs for around 90 minutes. Advanced booking is required. Admission is €10 but there's a special offer for Beoir members booking more than one place: a 50% discount on second and all subsequent tickets. To avail of the discount, send the date you'd like to book for and the number of attendants to This email address is being protected from spambots. You need JavaScript enabled to view it.
For more on the event see the brewery blog.
Details

Written by

TheBeerNut

Category: Festivals/Events
Hits: 3133
Sunday, February 10, 2019
News
1939
While the Irish brewing scene hasn't grown as much in the last twelve months as it has in recent years, the task of picking a best beer from the hundred or so operational breweries has not got any easier. In this the eighth edition of the competition, 73 different beers received a preference from a Beoir member, cutting across styles, strengths and county of origin. As always, every beer brewed on the island and available in the previous year was eligible and voting was open to current Beoir members. When all the counting up was complete, three winning beers and a winning brewery were selected. And they were:
Sunday, August 05, 2018
Reviews
3308
Veteran beer writer Tim Webb has been publishing a guide to Belgian beer and pubs since 1992. This and the previous edition in 2014 were co-edited by the Europe-based American writer Joe Stange. A short essay by Webb at the front of the book charts the origin of the guide and announces his retirement from it. That means the next one will have a different feel to the current edition, because this is not simply a list of Belgian pubs and breweries, but rather a series of personal observations. This unusual approach really captures the idiosyncracies of Belgium's beer culture.