a_friend_in_mead

8345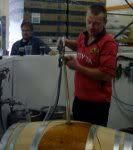 Cuilan from White Gypsy is not what I would picture as a champion of fair-trade eco-aware local produce. But behind the Munster jersey is a very clear vision of where Irish brewing should go. And I mean vision. Here is a brewery that avoids the target-marketed focus-grouped inanity that infests our age. White Gypsy's stated aims are for a good beer brewed with local ingredients bought at a fair price and drank by people who actually care what they drink.
Thom

7393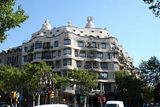 I know what you're thinking: this is not a city for lovers of beer, and in some respects you'd be correct. You won't find any cask ale here and for the most part the beer on offer is very bland and very cold, but happily the beer consumed in Barcelona, particularly in the heat of an August afternoon hits the spot nicely. You hardly find yourself drinking for gastronomic reasons, more as a means to stay alive, lest thirst and heatstroke kill you. Perhaps I'm being a little melodramatic, but ice cold beer in these conditions really does offer a revival to a body past its thermal comfort zone.
a_friend_in_mead

4849
€13.40? They wanted €13.40 for two pints? This was completely inexplicable, none of the bar staff were topless, the beer was the same cold fizzy muck everywhere serves and the pub itself had all the charm of herpes.

But what choice do you have other than to be ripped off by Dublin city centre pubs? Are we condemned to spend our lives forking over this much while our debts circle us in an ever-tightening carousel of death?

What beer can you get around Dublin for the price of a round in the wrong pub? The beer had to be good, ideally Irish craft beer. The pubs had to be pleasant. I am far too posh to spend my time in a place filled with binmen and sailors just to save a few euro. And a strict selection criteria on who was allowed to go would be enforced.
TheBeerNut

4827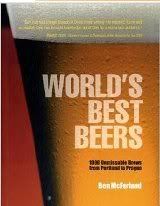 There's no shortage of reference books about beer on the market, from the wordy official guides published by the house of CAMRA to the glossy encyclopedia-style tomes that come from the likes of Dorling Kindersley, more often than not bearing the name of the late Michael Jackson on the cover. The former can tend towards being stuffily prescriptive while the latter are generally so broadly pitched that there's very little for the beer enthusiast to chew on. The amount of free beer information on the Internet these days makes it difficult to justify shelling out cash on a beer reference book, other than for the look and feel of the thing. UK beer writer Ben McFarland has attempted to bridge this gap by creating a lavishly illustrated guide to world beer that also highlights the real quality beers and breweries of which those in the know speak reverentially.
World's Best Beers is subtitled One Thousand Craft Brews From Cask To Glass in the US, and 1000 Unmissable Brews from Portland to Prague in Europe. With opening pages decorated with Orval and Aventinus, you know you're in the hands of an genuine enthusiast.