Rossa O'Neill

12251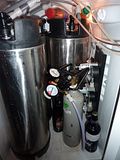 There is uncertainty in the unknown. Kegging a beer sounds easy but to the beginner kegger it can be a little mind-boggling. So many questions come to mind from what gear is needed to how to operate your chosen set up. Well, as they say, "Superior preparation rarely tastes defeat", so here is my guide.
A basic setup requires the following:
Cornelius keg
Gas regulator
Gas tank
Beer/Gas line and fittings
Disconnects
Tap
No 22 Combination Spanner
Adjustable Spanner
dhat

13112
For the amateur brewer in a hurry, we present seven important ready-reckoner tables, covering attenuation, alcohol content, hydrometer correction and yeast pitching rates.
All files are in PDF format.
The tables were produced using the online calculators at Pint.com.au and MrMalty.com.
Irish Party Ale

8538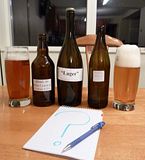 After the inconclusive previous rounds of testing for Kit v Extract v All-Grain (round 1; round 2), it was decided to have a third round, for the purpose of answering such crucially important questions as:
1) Can you tell the difference between them?
3) Do old kits taste different to new kits?
4) Do beards really help?
In order to make it completely bullet-proof we went for a beer where off-flavours had nowhere to hide: a light lager-like ale. What could possibly go wrong?
Read more: Kit vs. Extract vs. All-Grain III: Battle of the Blondes
TheBeerNut

16457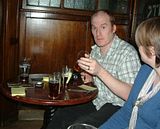 It's a style that is quintessentially ours, yet is recently evolved from a foreign progenitor. It has been a mainstay of dumbed-down Irish macrobeer for decades, yet has seen a revival at the hands of newer craft breweries. Just what is the story with Irish Red Ale?
Late last year, a small group of us gathered in the Dublin pub with the best selection of reds, plus one British keg bitter, to find out via blind tasting if the microbreweries really are doing a better job, and if the Irish Sea really does mark the boundary of the style.